Na`Vi.Artstyle.Darer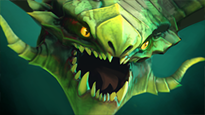 Viper
Agi

17 + 1.90

21 + 2.50

15 + 1.80

Hero description
Viper specializes in pinning down single targets from a distance, while dealing moderate damage. His Poison Attack allows him to consistently slow his enemies, reducing their effectiveness in battle. When needed, he can also fire a heavily concentrated Viper Strike toxin that can nearly stop enemies in their tracks. This allows him to be more aggressive as he can go in and keep targets from escaping. Viper Strike deals heavy damage over time and often leads to death if used on a victim with low health. So that he might better lead the charge, he's also developed a Corrosive Skin that offers resistances, returns minor poison, and slows his attackers. While most of Viper's damage is dealt over time with poisons, he has a passive Nethertoxin which allows him to deal additional damage to weaker units.


Hide description
Na`Vi.XBOCT
Mirana
Agi

17 + 1.85

20 + 2.75

17 + 1.65

Hero description
Mirana is known for her deadly Arrow, whose stunning impact is greater the farther it has flown. With Starstorm, she can call a deadly rain of stars upon enemies. Her agile mount's Leap carries her swiftly out of ambushes, or lets her swiftly close the distance to a fleeing prey, while gracing her allies with the shared gift of speed. Her ultimate, Moonlight Shadow, enables her to briefly render her entire team invisible, useful for surprise attacks as well as for retreat. Always hard to trap, Mirana is most feared when she is the one doing the hunting.


Hide description
Na`Vi.Puppeh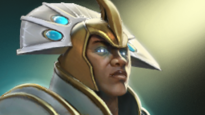 Chen
Int

20 + 1.50

15 + 2.10

21 + 2.80

Hero description
Chen's standard gameplay is different than most other heroes. Holy Persuasion allows him to convert creeps to his side, including powerful neutral creeps. As a result, Chen is usually found in the forest searching for creeps to convert. When he finds a strong creep or two, he descends on his unwary enemies, using both his own spells and the abilities of his persuaded creeps to take them out. Due to the difficulty of effectively controlling multiple units and abilities, Chen can be a tricky hero to play to his full potential. When ambushing enemies, Chen generally uses his Penitence ability, which slows the target and causes them to take extra damage from Chen's flock. Test of Faith can both finish off enemies, and also double as a way to save threatened allies by teleporting them to safety. Chen's support skills are rounded out by Hand of God, a healing spell which instantly restores a set amount of life to all allied heroes across the battlefield. Although Chen can be difficult for newer players, those who are skilled at controlling multiple units will find him very powerful.


Hide description
Na`Vi.LighTofHeaveN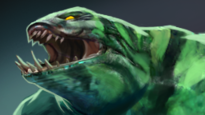 Tidehunter
Str

22 + 3.00

15 + 1.50

16 + 1.70

Hero description
A massive leviathan of incredible strength and toughness, Tidehunter is a real tank. Using his Gush skill, he can slow and damage a single target while reducing their armor, allowing him and his allies to pummel the target to a pulp. To aid his close combat skills, Tidehunter has a powerful Anchor Smash spell, which he can use to unleash a devastating area of effect spin attack. A target of Gush who is hit by an Anchor Smash or two is in deep trouble. To protect himself while chasing down and smashing enemies, Tidehunter has a passive: Kraken Shell. This ability reduces all damage from physical attacks by a set number, allowing the Leviathan to wade into combat without fear, ignoring the blows of lesser foes. Kraken Shell also occasionally dispels negative spell effects, making him even more difficult to stop. By far the most feared ability of the Tidehunter is Ravage. This mighty ability allows the Tidehunter to cause immense damage and stun all enemies in a large area around him. This ability is most effective in large team battles, where it is a simple matter to hit the entire enemy team at once with its writhing tentacles, setting up the Tidehunter and his allies for an easy victory.


Hide description
Na`Vi.Dendi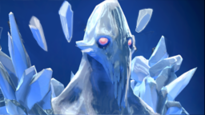 Ancient Apparition
Int

18 + 1.40

20 + 2.20

25 + 2.60

Hero description
Ancient Apparition is a versatile spellcaster with the unusual ability to strike enemies at long distances. With practice, his Ice Blast can strike any point on the battlefield, and deals damage in a wide diameter. It's perfect for laying waste to enemies clumped together in a fight and allows Ancient Apparition to be an integral part of team fights even when he's on the other side of the map. Cold Feet is useful to slow the movement speed of targets, and if afflicted enemies can't get safely out of range within four seconds, they'll be frozen in their tracks. This is particularly beneficial in team fights because an enemy that is frozen is an enemy that can't fight back. Ice Vortex is another of Ancient Apparition's abilities that focuses on immobilizing his enemies. Ice Vortex condenses Ancient Apparition's frost power into a single spinning vortex of ice that slows enemies while they are standing inside it and increases all magic damage taken. But Ancient Apparition's spells aren't limited just to increasing his own effectiveness in battle. Chilling Touch enchants allied heroes and gives bonus magical attack damage to your teammates.


Hide description
M5.NSLoveOlga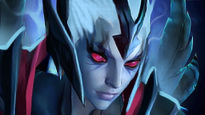 Vengeful Spirit
Agi

16 + 2.30

27 + 2.35

15 + 1.75

Hero description
Vengeful Spirit is so driven to seek revenge against her foes that she will sacrifice herself if it gives an advantage to her team. Her Magic Missiles stun and damage targets. Releasing Wave of Terror, she exposes an oncoming enemy while shredding its armor and dulling its ability to damage. Her lust for vengeance is contagious: nearby allies feel compelled to deal more damage. Even though she is not a particularly tough or agile hero, she will Swap her position with a key enemy or allied hero in an instant, disregarding her own safety for a promise of sweet revenge.


Hide description
M5.Dread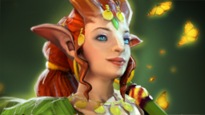 Enchantress
Int

16 + 1.00

19 + 1.80

16 + 2.80

Hero description
Enchantress, on first glance, seems to be your ordinary support hero, but this belies her aggressive offensive potential. With her Enchant ability, she can take control of forest creeps and their innate abilities. This allows her a wide range of powers and gives her a strong way to push towers or gank enemy heroes. Enchant can also slow enemy heroes; this combined with her Untouchable passive skill makes her difficult to attack. The Enchantress can also use her Healing Wisps to heal her allies after a battle. Her hidden strength, however, is Impetus, which deals more damage the farther away the enemy hero is, adding massive damage to her basic attacks.


Hide description
M5.G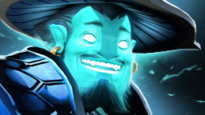 Storm Spirit
Int

19 + 1.50

22 + 1.80

23 + 2.60

Hero description
A hero for adrenaline junkies, Storm Spirit provides arguably the best nonstop movement of any hero, and is commonly seen bouncing around the battlefield, zapping his foes and zippingaway. Storm Spirit mixes up physical attacks spell damage. Static Remnant lays down a flickering electrical clone, which on contact will explode, delivering shocks to all foes in the vicinity. Electric Vortex is a powerful disabling spell, which Storm Spirit uses to reel in enemies; he especially likes to reel them into a Static Remnant. Completing this combo, Overload adds a blast of electricity to every spell he casts. Storm Spirit's ultimate ability is Ball Lightning, a teleportation spell with no cooldown and no maximum range, which gives Storm Spirit the ability to zap around the map as long as his mana and regeneration don't give out. Like a storm, this hero gathers strength slowly, but once at full power, he is an unstoppable force of nature.


Hide description
M5.Santa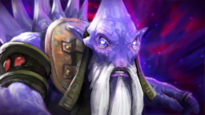 Dark Seer
Int

22 + 2.30

12 + 1.20

29 + 2.70

Hero description
Dark Seer is a master of manipulating the positioning of allies and enemies and causing confusion in battle. His Vacuum ability drags all enemy units in a wide area to a central location. This spell is very deadly when combined with allies who have strong area of effect spells. Dark Seer's primary damage source is Ion Shell. When cast on an allied unit, or the Dark Seer himself, Ion Shell continuously damages all adjacent enemies, making it the natural complement to Vacuum. Ion Shell is powerful when cast on allied melee heroes who like to be in the thick of the fight. To aid his allies and to make sure Ion Shell is in range, the Dark Seer uses Surge, a powerful spell that makes a target ally move at maximum speed for a short period of time. This ability is useful in any situation, and due to its low cooldown period and mana cost it can be cast quite frequently. Dark Seer's final spell, Wall of Replica, summons a shimmering barrier which duplicates any enemy hero that passes through it, creating an illusion of him. Wall of Replica is great at causing a lot of confusion during large battles, especially combined with Vacuum. Dark Seer is a perfect fit for players who like a more strategic playstyle and can quickly determine the flow of battle.


Hide description
M5.AA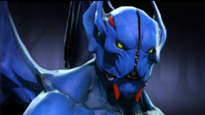 Night Stalker
Str

23 + 2.80

18 + 2.25

16 + 1.60

Hero description
You had better take advantage of the daylight while you can, since come nightfall you will be up against a powerful and adept hunter. Night Stalker's passive Hunter in the Night increases his movement and attack speed at night, making him a feared ganker and chaser whenever the sun is down. His Void spell damages a target and slows them to a crawl, allowing Night Stalker and his allies to deal great amounts of damage. Crippling Fear is a powerful weapon against spellcasters and fighters alike, as it both silences enemies and increases the chance that their physical attacks will miss the target. It is said that you have little to fear from Night Stalker when the sun is high--however, his ultimate ability, Darkness, allows him to instantly turn day into night (or prolong the night that has already fallen), giving his other spells their fullest effect.


Hide description