Maelk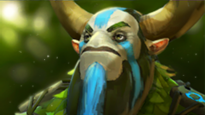 Nature's Prophet
Int

19 + 1.80

18 + 1.90

21 + 2.90

Hero description
Nature's Prophet is an unusual intelligence hero. His only damaging spell is his ultimate, Wrath of Nature, which is most effective when cast as far as possible from its intended victims. Instead of offensive spells, he relies on his physical attack and his allies to take down enemies. With his summoned army of Treants, he is a great lane pusher. His main advantage is his amazing mobility. Using Teleportation, he can jaunt anywhere on the battlefield at will. A player with good map awareness is invaluable help to his allies, since he can potentially join any battle, anywhere on the map. With Sprout, he can trap enemy heroes and then finish them off with his strong physical attack and allied help. He can summon an army of Treants with Nature's Call and quickly destroy enemy towers and structures before the enemy can regroup to retaliate. His final spell, Wrath of Nature, can be used to soften up targets across the map while drawing large amounts of gold from enemy creeps. Whether you wish to play Nature's Prophet, or effectively oppose him, map awareness is key.


Hide description
Firestorm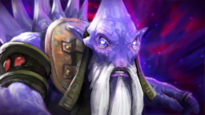 Dark Seer
Int

22 + 2.30

12 + 1.20

29 + 2.70

Hero description
Dark Seer is a master of manipulating the positioning of allies and enemies and causing confusion in battle. His Vacuum ability drags all enemy units in a wide area to a central location. This spell is very deadly when combined with allies who have strong area of effect spells. Dark Seer's primary damage source is Ion Shell. When cast on an allied unit, or the Dark Seer himself, Ion Shell continuously damages all adjacent enemies, making it the natural complement to Vacuum. Ion Shell is powerful when cast on allied melee heroes who like to be in the thick of the fight. To aid his allies and to make sure Ion Shell is in range, the Dark Seer uses Surge, a powerful spell that makes a target ally move at maximum speed for a short period of time. This ability is useful in any situation, and due to its low cooldown period and mana cost it can be cast quite frequently. Dark Seer's final spell, Wall of Replica, summons a shimmering barrier which duplicates any enemy hero that passes through it, creating an illusion of him. Wall of Replica is great at causing a lot of confusion during large battles, especially combined with Vacuum. Dark Seer is a perfect fit for players who like a more strategic playstyle and can quickly determine the flow of battle.


Hide description
MYM.Razer.MiSeRy-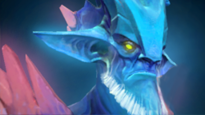 Leshrac
Int

16 + 1.50

23 + 1.70

26 + 3.00

Hero description
Leshrac's four skills all focus on dealing a lot of damage to his enemies in a variety of ways. He is one of the most powerful direct damage spellcasters, and his spells can even out-damage pumped up physical attack heroes late in the game. Split Earth is an area of effect stun. Although new players will find it can be difficult to hit, it has a relatively low cooldown and is sure to cause a lot of pain if it does connect. Diabolic Edict is an extremely effective spell if used well, causing a huge amount of damage if it hits a single enemy hero for its entire duration. Since it deals physical damage, it is excellent at destroying buildings and fighting magic immune heroes. Lightning Storm is a straightforward spell, but since the cooldown period is only 6 seconds long, it is one of the best harassment spells around. In addition, each bounce deals full damage, allowing clever Leshrac players to hit foes from very long range by targeting creeps and letting the lightning bounce to the intended victim. Pulse Nova is Leshrac's final offensive spell, and can potentially deal the most damage of any of his abilities. Although it costs huge amounts of mana to sustain, the damage output of this spell is very high, especially in large battles where it can hit many targets at once.


Hide description
MYM.Razer.MaNia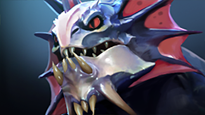 Slardar
Str

21 + 2.80

17 + 2.40

15 + 1.50

Hero description
Slardar is a powerful close-range stunner who depends on physical damage. He excels at chasing down fragile heroes and Bashing them into the dirt. Slithereen Crush and Bash allow him to stun and damage a target, then follow up with additional bashes to keep them stunned while he finishes them off. In order to get into close enough to use his stun skills, Slardar relies on Sprint. Sprint gives him a massive movement-speed bonus for a relatively long duration, but comes with the negative side effect of making him take extra damage from enemy attacks and spells. Slardar may find himself Sprinting right into a trap, with his increased vulnerability putting a sudden end to his pursuit. Amplify Damage allows Slardar to keep an eye on his target, while drastically reducing their armor, making them easy prey for his powerful attacks once he has chased them down. When faced with this dangerous hero, it's best to keep as far away as possible.


Hide description
MYM.Razer.ThePlaymatE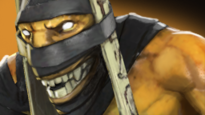 Shadow Shaman
Int

19 + 1.60

16 + 1.60

21 + 3.00

Hero description
Shadow Shaman is one of best heroes for disabling enemies, with two strong spells of this type. However, he is a fragile hero who tends to become a focus for enemy wrath in combat. Teamwork and communication are essential if Shadow Shaman is to make full use of his potent spell arsenal. Ether Shock is a useful ability, good for harassing foes, killing creeps, and finishing off wounded enemies who try to escape his snares. Hex is a straightforward polymorph skill, transforming the target into a critter and knocking them out of the fight for a few valuable seconds. Shackles is an interesting ability which disables the target and also Shadow Shaman, who must remain immobile while he channels the spell. However, this is not as much of a disadvantage as it might seem, since his Mass Serpent Ward gives him a powerful means of destroying his target while he holds them in place. The wards are a powerful siege tool as well, able to level buildings very quickly. Since towers can only defend against one ward at a time, they stand little chance against Shadow Shaman's legion of serpents.


Hide description
Scythe.hyhy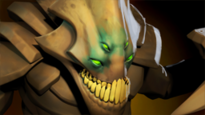 Sand King
Str

18 + 2.60

19 + 2.10

16 + 1.80

Hero description
The Sand King emphasizes area of effect damage more than most. All four of his abilities can damage multiple foes at once. Burrowstrike, his mainstay, damages and stuns targets in a line. In addition, when using this ability, the Sand King burrows to the target location which sets him up for additional attacks or spells. This can get him into trouble though, and to help evade counter attacks he uses Sand Storm. While active, this ability makes the Sand King invisible in the middle of a swirling storm of dust. Although he is unable to move while remaining invisible, nearby enemies will take damage as long as they remain in the storm. The Sand King can finish off groups off units with his Caustic Finale passive skill, which causes a deadly explosion every time he kills a unit with his physical attack. Epicenter, arguably Sand King's most deadly ability, creates a pulsing earthquake centered on his location. When combined with Burrowstrike, this ability is often fatal to fragile heroes, and leaves tougher enemies wounded and limping for safety.


Hide description
Scythe.lovequinny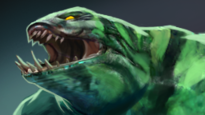 Tidehunter
Str

22 + 3.00

15 + 1.50

16 + 1.70

Hero description
A massive leviathan of incredible strength and toughness, Tidehunter is a real tank. Using his Gush skill, he can slow and damage a single target while reducing their armor, allowing him and his allies to pummel the target to a pulp. To aid his close combat skills, Tidehunter has a powerful Anchor Smash spell, which he can use to unleash a devastating area of effect spin attack. A target of Gush who is hit by an Anchor Smash or two is in deep trouble. To protect himself while chasing down and smashing enemies, Tidehunter has a passive: Kraken Shell. This ability reduces all damage from physical attacks by a set number, allowing the Leviathan to wade into combat without fear, ignoring the blows of lesser foes. Kraken Shell also occasionally dispels negative spell effects, making him even more difficult to stop. By far the most feared ability of the Tidehunter is Ravage. This mighty ability allows the Tidehunter to cause immense damage and stun all enemies in a large area around him. This ability is most effective in large team battles, where it is a simple matter to hit the entire enemy team at once with its writhing tentacles, setting up the Tidehunter and his allies for an easy victory.


Hide description
Scythe.Chawy
Mirana
Agi

17 + 1.85

20 + 2.75

17 + 1.65

Hero description
Mirana is known for her deadly Arrow, whose stunning impact is greater the farther it has flown. With Starstorm, she can call a deadly rain of stars upon enemies. Her agile mount's Leap carries her swiftly out of ambushes, or lets her swiftly close the distance to a fleeing prey, while gracing her allies with the shared gift of speed. Her ultimate, Moonlight Shadow, enables her to briefly render her entire team invisible, useful for surprise attacks as well as for retreat. Always hard to trap, Mirana is most feared when she is the one doing the hunting.


Hide description
Scythe.iceiceice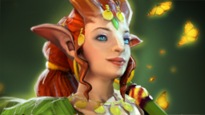 Enchantress
Int

16 + 1.00

19 + 1.80

16 + 2.80

Hero description
Enchantress, on first glance, seems to be your ordinary support hero, but this belies her aggressive offensive potential. With her Enchant ability, she can take control of forest creeps and their innate abilities. This allows her a wide range of powers and gives her a strong way to push towers or gank enemy heroes. Enchant can also slow enemy heroes; this combined with her Untouchable passive skill makes her difficult to attack. The Enchantress can also use her Healing Wisps to heal her allies after a battle. Her hidden strength, however, is Impetus, which deals more damage the farther away the enemy hero is, adding massive damage to her basic attacks.


Hide description
Scythe.xy-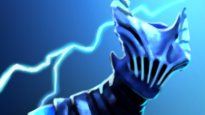 Razor
Agi

21 + 1.70

22 + 2.00

19 + 1.80

Hero description
Razor is a hero with a wide variety of lightning-based attacks. Although somewhat fragile at the start of the battle, he can nonetheless be used effectively to push lanes and can be vitally important in team fights. His Static Link completes the circuit between himself and an enemy, stealing damage from the target and adding it to his own. His passive Unstable Current increases movement speed and deflects damage back at attackers. His ultimate weapon, Eye of the Storm, calls down the power of the storm upon his enemies, creating an area of effect in which lighting strikes randomly down on the heads of his foes. Razor's most eye-catching ability though is also usually the first one he earns: Plasma Field. A great tool for intimidation and controlling the lanes, this ability expels a powerful ring of excited plasma that expands to envelope all units around Razor, dealing damage to enemy creeps and heroes alike.


Hide description