Na`Vi.Artstyle.Darer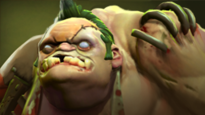 Pudge
Str

25 + 3.20

14 + 1.50

14 + 1.50

Hero description
Pudge is one of the most difficult heroes to play effectively, but also one of the most rewarding. His Meat Hook skill is extremely deadly, but difficult to master. A well placed Meat Hook will snag an enemy hero and drag them to Pudge, dealing damage along the way. Once the target has been hooked, Pudge can use his other two active skills to finish them off: Rot is a toggled Damage Over Time skill which affects all nearby enemies but also Pudge himself. (Pudge must be careful when using Rot, which can quickly drain his life and make him easy prey for enemies.) To stop his target from escaping or resisting, Pudge can use Dismember--a short-range skill that deals even more damage and completely immobilizes the target. When used in succession, these three skills make Pudge a dangerous opponent, although he may not look like much of a threat. To complement his risky maneuvers, Pudge enjoys a passive skill called Flesh Heap. Flesh Heap provides magic resistance, which reduces the damage he takes from rot, and adds a minor but permanent bonus to his strength every time he kills a unit.


Hide description
Na`Vi.XBOCT
Mirana
Agi

17 + 1.85

20 + 2.75

17 + 1.65

Hero description
Mirana is known for her deadly Arrow, whose stunning impact is greater the farther it has flown. With Starstorm, she can call a deadly rain of stars upon enemies. Her agile mount's Leap carries her swiftly out of ambushes, or lets her swiftly close the distance to a fleeing prey, while gracing her allies with the shared gift of speed. Her ultimate, Moonlight Shadow, enables her to briefly render her entire team invisible, useful for surprise attacks as well as for retreat. Always hard to trap, Mirana is most feared when she is the one doing the hunting.


Hide description
Na`Vi.Puppeh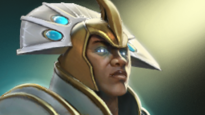 Chen
Int

20 + 1.50

15 + 2.10

21 + 2.80

Hero description
Chen's standard gameplay is different than most other heroes. Holy Persuasion allows him to convert creeps to his side, including powerful neutral creeps. As a result, Chen is usually found in the forest searching for creeps to convert. When he finds a strong creep or two, he descends on his unwary enemies, using both his own spells and the abilities of his persuaded creeps to take them out. Due to the difficulty of effectively controlling multiple units and abilities, Chen can be a tricky hero to play to his full potential. When ambushing enemies, Chen generally uses his Penitence ability, which slows the target and causes them to take extra damage from Chen's flock. Test of Faith can both finish off enemies, and also double as a way to save threatened allies by teleporting them to safety. Chen's support skills are rounded out by Hand of God, a healing spell which instantly restores a set amount of life to all allied heroes across the battlefield. Although Chen can be difficult for newer players, those who are skilled at controlling multiple units will find him very powerful.


Hide description
Na`Vi.LighTofHeaveN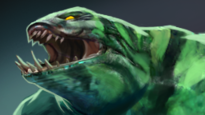 Tidehunter
Str

22 + 3.00

15 + 1.50

16 + 1.70

Hero description
A massive leviathan of incredible strength and toughness, Tidehunter is a real tank. Using his Gush skill, he can slow and damage a single target while reducing their armor, allowing him and his allies to pummel the target to a pulp. To aid his close combat skills, Tidehunter has a powerful Anchor Smash spell, which he can use to unleash a devastating area of effect spin attack. A target of Gush who is hit by an Anchor Smash or two is in deep trouble. To protect himself while chasing down and smashing enemies, Tidehunter has a passive: Kraken Shell. This ability reduces all damage from physical attacks by a set number, allowing the Leviathan to wade into combat without fear, ignoring the blows of lesser foes. Kraken Shell also occasionally dispels negative spell effects, making him even more difficult to stop. By far the most feared ability of the Tidehunter is Ravage. This mighty ability allows the Tidehunter to cause immense damage and stun all enemies in a large area around him. This ability is most effective in large team battles, where it is a simple matter to hit the entire enemy team at once with its writhing tentacles, setting up the Tidehunter and his allies for an easy victory.


Hide description
Na`Vi.Dendi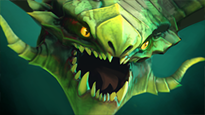 Viper
Agi

17 + 1.90

21 + 2.50

15 + 1.80

Hero description
Viper specializes in pinning down single targets from a distance, while dealing moderate damage. His Poison Attack allows him to consistently slow his enemies, reducing their effectiveness in battle. When needed, he can also fire a heavily concentrated Viper Strike toxin that can nearly stop enemies in their tracks. This allows him to be more aggressive as he can go in and keep targets from escaping. Viper Strike deals heavy damage over time and often leads to death if used on a victim with low health. So that he might better lead the charge, he's also developed a Corrosive Skin that offers resistances, returns minor poison, and slows his attackers. While most of Viper's damage is dealt over time with poisons, he has a passive Nethertoxin which allows him to deal additional damage to weaker units.


Hide description
EH.GIGABYTE.820.CN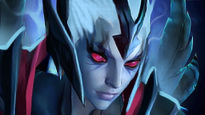 Vengeful Spirit
Agi

16 + 2.30

27 + 2.35

15 + 1.75

Hero description
Vengeful Spirit is so driven to seek revenge against her foes that she will sacrifice herself if it gives an advantage to her team. Her Magic Missiles stun and damage targets. Releasing Wave of Terror, she exposes an oncoming enemy while shredding its armor and dulling its ability to damage. Her lust for vengeance is contagious: nearby allies feel compelled to deal more damage. Even though she is not a particularly tough or agile hero, she will Swap her position with a key enemy or allied hero in an instant, disregarding her own safety for a promise of sweet revenge.


Hide description
EH.GIGABYTE.357.CN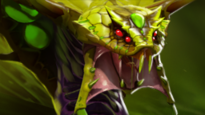 Venomancer
Agi

18 + 1.85

22 + 2.60

15 + 1.75

Hero description
Venomancer is a hideous monstrosity who casts an assortment of toxins to bring down his enemies. He uses a fast Venomous Gale attack to project his poison at all enemies in a narrow path in front of him, slowing victims greatly and dealing damage over time. His attacks are coated with Poisonous Stingers that both slow and damage afflicted enemies. He can summon Plague Wards to do his bidding-deploying them either far out in front of him to scout, or in the heart of the bloody battle itself, to fight and weaken enemies. The wards can also be used to push and block off routes of attack or escape. His ultimate attack, Poison Nova, unleashes a potent toxin in a large ring around his body, infecting everyone it hits, dealing large damage, but over a long time. Though this toxin isn't lethal, every other poison he carries is. He is exceptional at weakening enemies, and slowing them down so that they don't stand a chance in team fights.


Hide description
EH.GIGABYTE.FCB.CN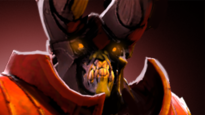 Doom Bringer
Str

26 + 3.20

11 + 0.90

13 + 2.10

Hero description
The mighty Doom Bringer is a versatile and dangerous foe. His offensive spells are very damaging. LVL? Death allows him to pick off heroes at range, dealing extra damage against heroes of certain levels. The dreaded Doom is one of the most feared spells in the game, and with good reason. Not only does it deal massive Damage Over Time to its target, it also silences them completely for the duration. Although Doom Bringer is no pushover in physical combat, he lacks any dedicated fighting abilities. Instead, he uses Devour to take on the abilities of the creeps he ingests, and buffs his movement and attack speed with Scorched Earth. With his good income, strong damage spells, and the ability to effectively knock a single enemy hero out of a fight, Doom Bringer is a formidable opponent in any matchup.


Hide description
EH.GIGABYTE.PLT.CN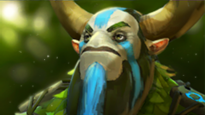 Nature's Prophet
Int

19 + 1.80

18 + 1.90

21 + 2.90

Hero description
Nature's Prophet is an unusual intelligence hero. His only damaging spell is his ultimate, Wrath of Nature, which is most effective when cast as far as possible from its intended victims. Instead of offensive spells, he relies on his physical attack and his allies to take down enemies. With his summoned army of Treants, he is a great lane pusher. His main advantage is his amazing mobility. Using Teleportation, he can jaunt anywhere on the battlefield at will. A player with good map awareness is invaluable help to his allies, since he can potentially join any battle, anywhere on the map. With Sprout, he can trap enemy heroes and then finish them off with his strong physical attack and allied help. He can summon an army of Treants with Nature's Call and quickly destroy enemy towers and structures before the enemy can regroup to retaliate. His final spell, Wrath of Nature, can be used to soften up targets across the map while drawing large amounts of gold from enemy creeps. Whether you wish to play Nature's Prophet, or effectively oppose him, map awareness is key.


Hide description
EH.GIGABYTE.X!!.CN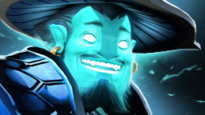 Storm Spirit
Int

19 + 1.50

22 + 1.80

23 + 2.60

Hero description
A hero for adrenaline junkies, Storm Spirit provides arguably the best nonstop movement of any hero, and is commonly seen bouncing around the battlefield, zapping his foes and zippingaway. Storm Spirit mixes up physical attacks spell damage. Static Remnant lays down a flickering electrical clone, which on contact will explode, delivering shocks to all foes in the vicinity. Electric Vortex is a powerful disabling spell, which Storm Spirit uses to reel in enemies; he especially likes to reel them into a Static Remnant. Completing this combo, Overload adds a blast of electricity to every spell he casts. Storm Spirit's ultimate ability is Ball Lightning, a teleportation spell with no cooldown and no maximum range, which gives Storm Spirit the ability to zap around the map as long as his mana and regeneration don't give out. Like a storm, this hero gathers strength slowly, but once at full power, he is an unstoppable force of nature.


Hide description