Mski-Inf.wOotz.ASUS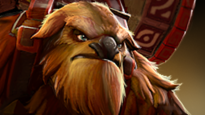 Earthshaker
Str

22 + 2.50

12 + 1.40

16 + 1.80

Hero description
Although the Earthshaker is a strength hero, his real power lies in his spells. With a well-placed Echo Slam, he can single-handedly level an entire team if his enemies are foolish enough to bunch together. His Fissure spell is very versatile. While it stuns and causes damage, it also creates an impassible wall of stone, trapping hapless foes between a rock and a hard place. Enchant Totem gives Earthshaker a significant damage boost for one attack, while his passive Aftershock ability causes a minor stun and damage effect every time he casts one of his spells. Although he is one of the more difficult heroes to use to his full capacity, he can be one of the most deadly in skilled hands.


Hide description
Mineski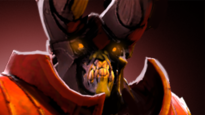 Doom Bringer
Str

26 + 3.20

11 + 0.90

13 + 2.10

Hero description
The mighty Doom Bringer is a versatile and dangerous foe. His offensive spells are very damaging. LVL? Death allows him to pick off heroes at range, dealing extra damage against heroes of certain levels. The dreaded Doom is one of the most feared spells in the game, and with good reason. Not only does it deal massive Damage Over Time to its target, it also silences them completely for the duration. Although Doom Bringer is no pushover in physical combat, he lacks any dedicated fighting abilities. Instead, he uses Devour to take on the abilities of the creeps he ingests, and buffs his movement and attack speed with Scorched Earth. With his good income, strong damage spells, and the ability to effectively knock a single enemy hero out of a fight, Doom Bringer is a formidable opponent in any matchup.


Hide description
Mski.Inf.Vash-ASUS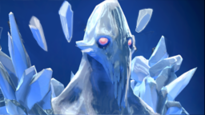 Ancient Apparition
Int

18 + 1.40

20 + 2.20

25 + 2.60

Hero description
Ancient Apparition is a versatile spellcaster with the unusual ability to strike enemies at long distances. With practice, his Ice Blast can strike any point on the battlefield, and deals damage in a wide diameter. It's perfect for laying waste to enemies clumped together in a fight and allows Ancient Apparition to be an integral part of team fights even when he's on the other side of the map. Cold Feet is useful to slow the movement speed of targets, and if afflicted enemies can't get safely out of range within four seconds, they'll be frozen in their tracks. This is particularly beneficial in team fights because an enemy that is frozen is an enemy that can't fight back. Ice Vortex is another of Ancient Apparition's abilities that focuses on immobilizing his enemies. Ice Vortex condenses Ancient Apparition's frost power into a single spinning vortex of ice that slows enemies while they are standing inside it and increases all magic damage taken. But Ancient Apparition's spells aren't limited just to increasing his own effectiveness in battle. Chilling Touch enchants allied heroes and gives bonus magical attack damage to your teammates.


Hide description
Mski-Inf.John.ASUS
Tiny
Str

24 + 3.00

9 + 0.90

14 + 1.60

Hero description
Although his name seems fitting at first, over time Tiny the Stone Giant grows both in size and strength. His immense strength allows him to grab the closest enemy and hurl them at a target unit. This, combined with his Avalanche spell, gives him the ability to do incredible Area of Effect damage. However, Tiny is also extremely dangerous in one-on-one situations. With proper timing, Tiny can seize an enemy who is afflicted by Avalanche, and Toss them back into the Avalanche effect to take double damage. While this is often enough to instantly kill the more fragile heroes, tougher heroes must also be wary of engaging Tiny. His Craggy Exterior can stun close-range attackers, giving him time to escape or punish them with his crushing blows. It is best to keep this mobile mountain at arm's length.


Hide description
Mski.inf.JuLz.ASUS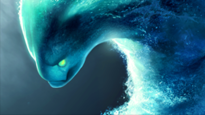 Morphling
Agi

19 + 2.00

24 + 3.00

17 + 1.50

Hero description
Morphling is a dynamic, protean hero, capable of giving or taking massive amounts of damage, at the player's discretion. Waveform allows him to escape or initiate fights with ease, while Adaptive Strike gives him a versatile nuke or stun. Replicate allows him to make a copy of a hero, and to take the place of the copy in an instant. Morphling's greatest strength, however, is his ability to swap his points between strength and agility, letting him change from tank to damage dealer and back again, as the tides of battle shift. Morphling is a dangerously mobile enemy, who must be treated with caution before he takes you by surprise!


Hide description
M5.NSLoveOlga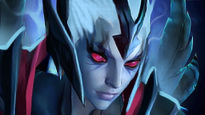 Vengeful Spirit
Agi

16 + 2.30

27 + 2.35

15 + 1.75

Hero description
Vengeful Spirit is so driven to seek revenge against her foes that she will sacrifice herself if it gives an advantage to her team. Her Magic Missiles stun and damage targets. Releasing Wave of Terror, she exposes an oncoming enemy while shredding its armor and dulling its ability to damage. Her lust for vengeance is contagious: nearby allies feel compelled to deal more damage. Even though she is not a particularly tough or agile hero, she will Swap her position with a key enemy or allied hero in an instant, disregarding her own safety for a promise of sweet revenge.


Hide description
M5.Dread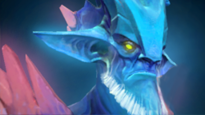 Leshrac
Int

16 + 1.50

23 + 1.70

26 + 3.00

Hero description
Leshrac's four skills all focus on dealing a lot of damage to his enemies in a variety of ways. He is one of the most powerful direct damage spellcasters, and his spells can even out-damage pumped up physical attack heroes late in the game. Split Earth is an area of effect stun. Although new players will find it can be difficult to hit, it has a relatively low cooldown and is sure to cause a lot of pain if it does connect. Diabolic Edict is an extremely effective spell if used well, causing a huge amount of damage if it hits a single enemy hero for its entire duration. Since it deals physical damage, it is excellent at destroying buildings and fighting magic immune heroes. Lightning Storm is a straightforward spell, but since the cooldown period is only 6 seconds long, it is one of the best harassment spells around. In addition, each bounce deals full damage, allowing clever Leshrac players to hit foes from very long range by targeting creeps and letting the lightning bounce to the intended victim. Pulse Nova is Leshrac's final offensive spell, and can potentially deal the most damage of any of his abilities. Although it costs huge amounts of mana to sustain, the damage output of this spell is very high, especially in large battles where it can hit many targets at once.


Hide description
M5.G
Mirana
Agi

17 + 1.85

20 + 2.75

17 + 1.65

Hero description
Mirana is known for her deadly Arrow, whose stunning impact is greater the farther it has flown. With Starstorm, she can call a deadly rain of stars upon enemies. Her agile mount's Leap carries her swiftly out of ambushes, or lets her swiftly close the distance to a fleeing prey, while gracing her allies with the shared gift of speed. Her ultimate, Moonlight Shadow, enables her to briefly render her entire team invisible, useful for surprise attacks as well as for retreat. Always hard to trap, Mirana is most feared when she is the one doing the hunting.


Hide description
M5.Santa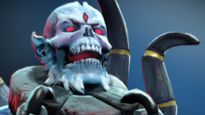 Lich
Int

18 + 1.55

15 + 2.00

18 + 3.25

Hero description
Mighty Lich is one of the best heroes at controlling a lane, thanks to his Frost Nova and Sacrifice spells. Frost Blast is a strong nuke that slows its target, giving Lich a good harassment tool. Repeatedly casting Frost Blast and harassing with physical attacks is a surefire way to quickly bring an enemy hero to his knees. However, Frost Blast becomes even more dangerous when coupled with Sacrifice. This spell allows Lich to destroy an allied creep and gain mana based on its life. Using this spell helps Lich by giving him limitless mana for Frost Blast, and hinders his enemies by denying them the experience or gold they would have gained from the destroyed creep. By using Frost Blast and Sacrifice liberally, the Lich can quickly force any opponent to retreat from his lane. Later in the game Lich tends to slide into a support role, using his Ice Armor spell to buff the survivability of his allies, and deploying his devastating Chain Frost to damage his foes in team battles.


Hide description
M5.AA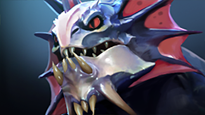 Slardar
Str

21 + 2.80

17 + 2.40

15 + 1.50

Hero description
Slardar is a powerful close-range stunner who depends on physical damage. He excels at chasing down fragile heroes and Bashing them into the dirt. Slithereen Crush and Bash allow him to stun and damage a target, then follow up with additional bashes to keep them stunned while he finishes them off. In order to get into close enough to use his stun skills, Slardar relies on Sprint. Sprint gives him a massive movement-speed bonus for a relatively long duration, but comes with the negative side effect of making him take extra damage from enemy attacks and spells. Slardar may find himself Sprinting right into a trap, with his increased vulnerability putting a sudden end to his pursuit. Amplify Damage allows Slardar to keep an eye on his target, while drastically reducing their armor, making them easy prey for his powerful attacks once he has chased them down. When faced with this dangerous hero, it's best to keep as far away as possible.


Hide description