miGGel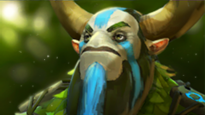 Nature's Prophet
Int

19 + 1.80

18 + 1.90

21 + 2.90

Hero description
Nature's Prophet is an unusual intelligence hero. His only damaging spell is his ultimate, Wrath of Nature, which is most effective when cast as far as possible from its intended victims. Instead of offensive spells, he relies on his physical attack and his allies to take down enemies. With his summoned army of Treants, he is a great lane pusher. His main advantage is his amazing mobility. Using Teleportation, he can jaunt anywhere on the battlefield at will. A player with good map awareness is invaluable help to his allies, since he can potentially join any battle, anywhere on the map. With Sprout, he can trap enemy heroes and then finish them off with his strong physical attack and allied help. He can summon an army of Treants with Nature's Call and quickly destroy enemy towers and structures before the enemy can regroup to retaliate. His final spell, Wrath of Nature, can be used to soften up targets across the map while drawing large amounts of gold from enemy creeps. Whether you wish to play Nature's Prophet, or effectively oppose him, map awareness is key.


Hide description
nevo.syndereN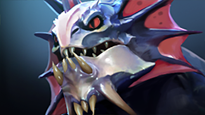 Slardar
Str

21 + 2.80

17 + 2.40

15 + 1.50

Hero description
Slardar is a powerful close-range stunner who depends on physical damage. He excels at chasing down fragile heroes and Bashing them into the dirt. Slithereen Crush and Bash allow him to stun and damage a target, then follow up with additional bashes to keep them stunned while he finishes them off. In order to get into close enough to use his stun skills, Slardar relies on Sprint. Sprint gives him a massive movement-speed bonus for a relatively long duration, but comes with the negative side effect of making him take extra damage from enemy attacks and spells. Slardar may find himself Sprinting right into a trap, with his increased vulnerability putting a sudden end to his pursuit. Amplify Damage allows Slardar to keep an eye on his target, while drastically reducing their armor, making them easy prey for his powerful attacks once he has chased them down. When faced with this dangerous hero, it's best to keep as far away as possible.


Hide description
AngeL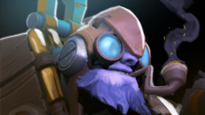 Tinker
Int

17 + 2.00

13 + 1.20

27 + 2.20

Hero description
In the early stages of a game, Tinker appears to be a straightforward offensive spellcasting hero, with two exceptionally dangerous single target abilities and a large Area of Effect ability. Laser deals extremely high damage to one enemy and temporarily blinds them, making it very deadly against fragile spellcasters and agility heroes who rely on their physical attacks. Heat Seeking Missile also does a lot of damage; it not only has a very long range, but will track a single enemy across the map, making it especially good for finishing off injured heroes. March of the Machines can be difficult to master, but it will cause a lot of pain if placed correctly--not to mention the amount of gold it can harvest from plentiful creep kills. However, Tinker's true power lies in Rearm. With enough mana, Tinker can launch a constant barrage of spells on his enemies. Rearm also refreshes the cooldown of most inventory items, making high-priced equipment with active abilities far more effective for Tinker than other heroes.


Hide description
fishy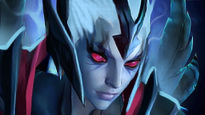 Vengeful Spirit
Agi

16 + 2.30

27 + 2.35

15 + 1.75

Hero description
Vengeful Spirit is so driven to seek revenge against her foes that she will sacrifice herself if it gives an advantage to her team. Her Magic Missiles stun and damage targets. Releasing Wave of Terror, she exposes an oncoming enemy while shredding its armor and dulling its ability to damage. Her lust for vengeance is contagious: nearby allies feel compelled to deal more damage. Even though she is not a particularly tough or agile hero, she will Swap her position with a key enemy or allied hero in an instant, disregarding her own safety for a promise of sweet revenge.


Hide description
nevo.Ryze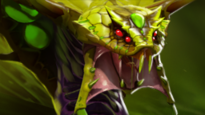 Venomancer
Agi

18 + 1.85

22 + 2.60

15 + 1.75

Hero description
Venomancer is a hideous monstrosity who casts an assortment of toxins to bring down his enemies. He uses a fast Venomous Gale attack to project his poison at all enemies in a narrow path in front of him, slowing victims greatly and dealing damage over time. His attacks are coated with Poisonous Stingers that both slow and damage afflicted enemies. He can summon Plague Wards to do his bidding-deploying them either far out in front of him to scout, or in the heart of the bloody battle itself, to fight and weaken enemies. The wards can also be used to push and block off routes of attack or escape. His ultimate attack, Poison Nova, unleashes a potent toxin in a large ring around his body, infecting everyone it hits, dealing large damage, but over a long time. Though this toxin isn't lethal, every other poison he carries is. He is exceptional at weakening enemies, and slowing them down so that they don't stand a chance in team fights.


Hide description
Scythe.hyhy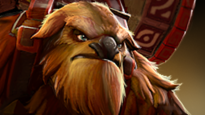 Earthshaker
Str

22 + 2.50

12 + 1.40

16 + 1.80

Hero description
Although the Earthshaker is a strength hero, his real power lies in his spells. With a well-placed Echo Slam, he can single-handedly level an entire team if his enemies are foolish enough to bunch together. His Fissure spell is very versatile. While it stuns and causes damage, it also creates an impassible wall of stone, trapping hapless foes between a rock and a hard place. Enchant Totem gives Earthshaker a significant damage boost for one attack, while his passive Aftershock ability causes a minor stun and damage effect every time he casts one of his spells. Although he is one of the more difficult heroes to use to his full capacity, he can be one of the most deadly in skilled hands.


Hide description
Scythe.lovequinny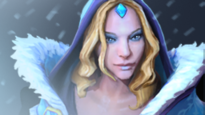 Crystal Maiden
Int

16 + 1.70

16 + 1.60

21 + 2.90

Hero description
The Crystal Maiden is a powerful disabler and support spellcaster. Each of her offensive spells impairs the enemy in some way, making her a valuable addition to any lineup. Crystal Nova blasts multiple enemies with chilling damage, while Frostbite completely paralyzes a single foe. Freezing Field causes immense damage and slows everything in a large area around her, but her natural fragility makes it a difficult spell to use to full effect. Her greatest asset to her team is Arcane Aura, which gives all her allies a significant boost to their mana regeneration, no matter where on the map they might be. Although she tends to take on a supportive role, the Crystal Maiden is still one of the most valuable heroes for any team.


Hide description
Scythe.Chawy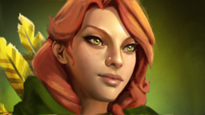 Windrunner
Int

15 + 2.50

17 + 1.40

22 + 2.60

Hero description
Although she is an intelligence hero, Windrunner's gameplay style resembles that of an agility hero in many ways. Most of the time she relies on her physical attack. Her archery skills are powerful to start with but also enjoys a steadily increasing rate of fire. Deadly Power Shots not only pierce the nearest target with massive damage, but continue on to damage any units in the line of fire. Due to its exceedingly long range, Power Shot is also excellent for picking off injured heroes as they flee. To stop enemies from fleeing in the first place, Windrunner has Shackleshot--one of the best single-target stuns in the game. Shackleshot allows Windrunner to shackle a target either to a tree or to another enemy unit, potentially stunning two heroes. Her third skill, Windrun, allows her to escape dangerous situations, position herself for good Shackleshots, and catch up to fleeing enemies. If Powershot isn't enough to take down a target, she can use Focus Fire. This powerful ability makes her attack a single enemy at the fastest possible rate; while it reduces her total damage, it has a long duration. Focus Fire is also highly effective against buildings and other stationary targets--and woe to the enemy hero who is first hit by Shackleshot, since they are now essentially a stationary target themselves.


Hide description
Scythe.iceiceice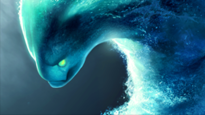 Morphling
Agi

19 + 2.00

24 + 3.00

17 + 1.50

Hero description
Morphling is a dynamic, protean hero, capable of giving or taking massive amounts of damage, at the player's discretion. Waveform allows him to escape or initiate fights with ease, while Adaptive Strike gives him a versatile nuke or stun. Replicate allows him to make a copy of a hero, and to take the place of the copy in an instant. Morphling's greatest strength, however, is his ability to swap his points between strength and agility, letting him change from tank to damage dealer and back again, as the tides of battle shift. Morphling is a dangerously mobile enemy, who must be treated with caution before he takes you by surprise!


Hide description
Scythe.xy-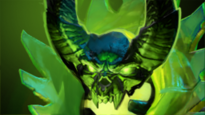 Pugna
Int

17 + 1.20

16 + 1.00

26 + 4.00

Hero description
Pugna is a fragile yet versatile spellcaster. Due to his massive intelligence gain per level, he has plenty of mana to cast his spells. Nether Blast is his primary method for dealing damage, and its large area of effect, high strength, and low cooldown make it good for harassing enemy heroes and killing creeps. In addition, Nether Blast also deals damage to towers, which makes Pugna a powerful sieging hero. Pugna's Decrepify spell is useful in several ways. It functions as a decent slowing spell for catching fleeing enemies, and it also amplifies spell damage against the target. Decrepify and Nether Blast make a powerful combination. Decrepify can also be cast on allies, and since it prevents the target from being hit by physical attacks, it gives clever Pugna players a way to deal with potentially troublesome physical attacks by Decrepifying either enemy heroes (which prevents them from attacking), or allied heroes (which prevents them from being attacked). Decrepified enemies can still cast spells, but with Pugna's Nether Ward placed nearby they will be struck by lightning whenever they use a skill. Finally, Pugna's natural fragility is somewhat mediated by his Life Drain spell, which rapidly heals Pugna while dealing a lot of damage to his target. Pugna is especially effective at shutting down enemy spellcasters with his Nether Ward, but his versatility makes him good in any situation.


Hide description