GGnet.AZEN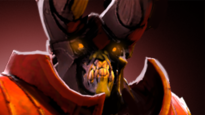 Doom Bringer
Str

26 + 3.20

11 + 0.90

13 + 2.10

Hero description
The mighty Doom Bringer is a versatile and dangerous foe. His offensive spells are very damaging. LVL? Death allows him to pick off heroes at range, dealing extra damage against heroes of certain levels. The dreaded Doom is one of the most feared spells in the game, and with good reason. Not only does it deal massive Damage Over Time to its target, it also silences them completely for the duration. Although Doom Bringer is no pushover in physical combat, he lacks any dedicated fighting abilities. Instead, he uses Devour to take on the abilities of the creeps he ingests, and buffs his movement and attack speed with Scorched Earth. With his good income, strong damage spells, and the ability to effectively knock a single enemy hero out of a fight, Doom Bringer is a formidable opponent in any matchup.


Hide description
GGnet.Kebap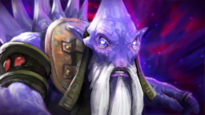 Dark Seer
Int

22 + 2.30

12 + 1.20

29 + 2.70

Hero description
Dark Seer is a master of manipulating the positioning of allies and enemies and causing confusion in battle. His Vacuum ability drags all enemy units in a wide area to a central location. This spell is very deadly when combined with allies who have strong area of effect spells. Dark Seer's primary damage source is Ion Shell. When cast on an allied unit, or the Dark Seer himself, Ion Shell continuously damages all adjacent enemies, making it the natural complement to Vacuum. Ion Shell is powerful when cast on allied melee heroes who like to be in the thick of the fight. To aid his allies and to make sure Ion Shell is in range, the Dark Seer uses Surge, a powerful spell that makes a target ally move at maximum speed for a short period of time. This ability is useful in any situation, and due to its low cooldown period and mana cost it can be cast quite frequently. Dark Seer's final spell, Wall of Replica, summons a shimmering barrier which duplicates any enemy hero that passes through it, creating an illusion of him. Wall of Replica is great at causing a lot of confusion during large battles, especially combined with Vacuum. Dark Seer is a perfect fit for players who like a more strategic playstyle and can quickly determine the flow of battle.


Hide description
GGnet.Miracle-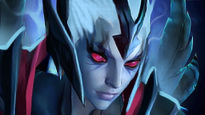 Vengeful Spirit
Agi

16 + 2.30

27 + 2.35

15 + 1.75

Hero description
Vengeful Spirit is so driven to seek revenge against her foes that she will sacrifice herself if it gives an advantage to her team. Her Magic Missiles stun and damage targets. Releasing Wave of Terror, she exposes an oncoming enemy while shredding its armor and dulling its ability to damage. Her lust for vengeance is contagious: nearby allies feel compelled to deal more damage. Even though she is not a particularly tough or agile hero, she will Swap her position with a key enemy or allied hero in an instant, disregarding her own safety for a promise of sweet revenge.


Hide description
rmN)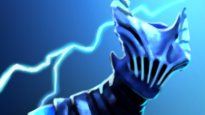 Razor
Agi

21 + 1.70

22 + 2.00

19 + 1.80

Hero description
Razor is a hero with a wide variety of lightning-based attacks. Although somewhat fragile at the start of the battle, he can nonetheless be used effectively to push lanes and can be vitally important in team fights. His Static Link completes the circuit between himself and an enemy, stealing damage from the target and adding it to his own. His passive Unstable Current increases movement speed and deflects damage back at attackers. His ultimate weapon, Eye of the Storm, calls down the power of the storm upon his enemies, creating an area of effect in which lighting strikes randomly down on the heads of his foes. Razor's most eye-catching ability though is also usually the first one he earns: Plasma Field. A great tool for intimidation and controlling the lanes, this ability expels a powerful ring of excited plasma that expands to envelope all units around Razor, dealing damage to enemy creeps and heroes alike.


Hide description
nincompoop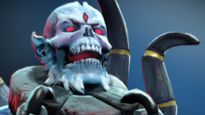 Lich
Int

18 + 1.55

15 + 2.00

18 + 3.25

Hero description
Mighty Lich is one of the best heroes at controlling a lane, thanks to his Frost Nova and Sacrifice spells. Frost Blast is a strong nuke that slows its target, giving Lich a good harassment tool. Repeatedly casting Frost Blast and harassing with physical attacks is a surefire way to quickly bring an enemy hero to his knees. However, Frost Blast becomes even more dangerous when coupled with Sacrifice. This spell allows Lich to destroy an allied creep and gain mana based on its life. Using this spell helps Lich by giving him limitless mana for Frost Blast, and hinders his enemies by denying them the experience or gold they would have gained from the destroyed creep. By using Frost Blast and Sacrifice liberally, the Lich can quickly force any opponent to retreat from his lane. Later in the game Lich tends to slide into a support role, using his Ice Armor spell to buff the survivability of his allies, and deploying his devastating Chain Frost to damage his foes in team battles.


Hide description
Na`Vi.Artstyle.Darer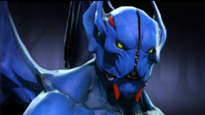 Night Stalker
Str

23 + 2.80

18 + 2.25

16 + 1.60

Hero description
You had better take advantage of the daylight while you can, since come nightfall you will be up against a powerful and adept hunter. Night Stalker's passive Hunter in the Night increases his movement and attack speed at night, making him a feared ganker and chaser whenever the sun is down. His Void spell damages a target and slows them to a crawl, allowing Night Stalker and his allies to deal great amounts of damage. Crippling Fear is a powerful weapon against spellcasters and fighters alike, as it both silences enemies and increases the chance that their physical attacks will miss the target. It is said that you have little to fear from Night Stalker when the sun is high--however, his ultimate ability, Darkness, allows him to instantly turn day into night (or prolong the night that has already fallen), giving his other spells their fullest effect.


Hide description
Na`Vi.Dendi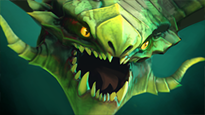 Viper
Agi

17 + 1.90

21 + 2.50

15 + 1.80

Hero description
Viper specializes in pinning down single targets from a distance, while dealing moderate damage. His Poison Attack allows him to consistently slow his enemies, reducing their effectiveness in battle. When needed, he can also fire a heavily concentrated Viper Strike toxin that can nearly stop enemies in their tracks. This allows him to be more aggressive as he can go in and keep targets from escaping. Viper Strike deals heavy damage over time and often leads to death if used on a victim with low health. So that he might better lead the charge, he's also developed a Corrosive Skin that offers resistances, returns minor poison, and slows his attackers. While most of Viper's damage is dealt over time with poisons, he has a passive Nethertoxin which allows him to deal additional damage to weaker units.


Hide description
Na`Vi.Puppeh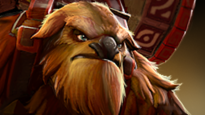 Earthshaker
Str

22 + 2.50

12 + 1.40

16 + 1.80

Hero description
Although the Earthshaker is a strength hero, his real power lies in his spells. With a well-placed Echo Slam, he can single-handedly level an entire team if his enemies are foolish enough to bunch together. His Fissure spell is very versatile. While it stuns and causes damage, it also creates an impassible wall of stone, trapping hapless foes between a rock and a hard place. Enchant Totem gives Earthshaker a significant damage boost for one attack, while his passive Aftershock ability causes a minor stun and damage effect every time he casts one of his spells. Although he is one of the more difficult heroes to use to his full capacity, he can be one of the most deadly in skilled hands.


Hide description
Na`Vi.XBOCT
Mirana
Agi

17 + 1.85

20 + 2.75

17 + 1.65

Hero description
Mirana is known for her deadly Arrow, whose stunning impact is greater the farther it has flown. With Starstorm, she can call a deadly rain of stars upon enemies. Her agile mount's Leap carries her swiftly out of ambushes, or lets her swiftly close the distance to a fleeing prey, while gracing her allies with the shared gift of speed. Her ultimate, Moonlight Shadow, enables her to briefly render her entire team invisible, useful for surprise attacks as well as for retreat. Always hard to trap, Mirana is most feared when she is the one doing the hunting.


Hide description
Na`Vi.LighTofHeaveN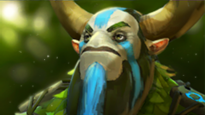 Nature's Prophet
Int

19 + 1.80

18 + 1.90

21 + 2.90

Hero description
Nature's Prophet is an unusual intelligence hero. His only damaging spell is his ultimate, Wrath of Nature, which is most effective when cast as far as possible from its intended victims. Instead of offensive spells, he relies on his physical attack and his allies to take down enemies. With his summoned army of Treants, he is a great lane pusher. His main advantage is his amazing mobility. Using Teleportation, he can jaunt anywhere on the battlefield at will. A player with good map awareness is invaluable help to his allies, since he can potentially join any battle, anywhere on the map. With Sprout, he can trap enemy heroes and then finish them off with his strong physical attack and allied help. He can summon an army of Treants with Nature's Call and quickly destroy enemy towers and structures before the enemy can regroup to retaliate. His final spell, Wrath of Nature, can be used to soften up targets across the map while drawing large amounts of gold from enemy creeps. Whether you wish to play Nature's Prophet, or effectively oppose him, map awareness is key.


Hide description