OK.Razer.Fear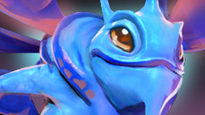 Puck
Int

15 + 1.70

22 + 1.70

25 + 2.40

Hero description
Loved by aggressive players everywhere, Puck is one of the best heroes for starting fights. Puck's highly flexible skill set is useful in any situation, making Puck a great hero in both support and offensive roles. Illusory Orb functions like a regular line damage spell--yet at any point along its course, Puck can use Ethereal Jaunt to instantly teleport to Illusory Orb's position. This makes the spell useful for both attacking and escaping. It also meshes perfectly with Puck's offensive spell, Waning Rift. Waning Rift deals damage and silence in an area around Puck, making it the natural choice for use after an Illusory Orb and Ethereal Jaunt. Puck's final offensive spell, Dream Coil, can be used either before or after this combo with great effect. Trapping enemies in a small area, Dream Coil forces them to remain near the target point or take damage and get stunned. Phase Shift, meanwhile, renders Puck invulnerable for several seconds--a highly useful skill on the frequent occasions when Puck ends up right in the middle of the fray. Puck is a relatively easy hero to pick up, and a highly rewarding one to master.


Hide description
OK.Razer.Pajkatt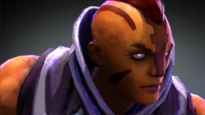 Anti-Mage
Agi

20 + 1.20

22 + 2.80

15 + 1.80

Hero description
Anti-Mage's passive Mana Break allows him to deal extra damage and deplete a spellcaster's supply of mana. As he grows into his powers, his Spell Shield makes him more resilient against magical attacks. Meanwhile, Blink gives him the ability to teleport across short distances for superb maneuverability. Seeking out weary casters, he uses Mana Void to inflict immense damage on those who are low on mana. Although Anti-Mage is disadvantaged against casters in the early game, his powers grow quickly, and there is no one better suited for destroying the greatest spellcasters at what ought to be their moment of triumph.


Hide description
OK.Razer.ComeWithMe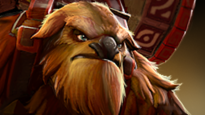 Earthshaker
Str

22 + 2.50

12 + 1.40

16 + 1.80

Hero description
Although the Earthshaker is a strength hero, his real power lies in his spells. With a well-placed Echo Slam, he can single-handedly level an entire team if his enemies are foolish enough to bunch together. His Fissure spell is very versatile. While it stuns and causes damage, it also creates an impassible wall of stone, trapping hapless foes between a rock and a hard place. Enchant Totem gives Earthshaker a significant damage boost for one attack, while his passive Aftershock ability causes a minor stun and damage effect every time he casts one of his spells. Although he is one of the more difficult heroes to use to his full capacity, he can be one of the most deadly in skilled hands.


Hide description
OK.Razer.1437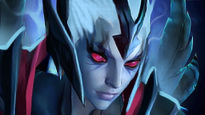 Vengeful Spirit
Agi

16 + 2.30

27 + 2.35

15 + 1.75

Hero description
Vengeful Spirit is so driven to seek revenge against her foes that she will sacrifice herself if it gives an advantage to her team. Her Magic Missiles stun and damage targets. Releasing Wave of Terror, she exposes an oncoming enemy while shredding its armor and dulling its ability to damage. Her lust for vengeance is contagious: nearby allies feel compelled to deal more damage. Even though she is not a particularly tough or agile hero, she will Swap her position with a key enemy or allied hero in an instant, disregarding her own safety for a promise of sweet revenge.


Hide description
OK.Razer.LCPRO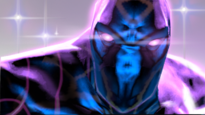 Enigma
Int

17 + 2.10

14 + 1.00

20 + 3.40

Hero description
Enigma change the course of a game with the cast of a single spell, but he is also an excellent support hero. Malefice is a unique stun, hitting a target swiftly several times instead of all at once. Ideal for running down enemy heroes, it also interrupts channeling for those spellcasters who rely on it. For sheer damage, Enigma relies on Conversion, which transforms a target creep into three Eidolons which multiply as they attack. Conversion can also be cast on neutral creeps--perfect for ambushes. Enigma's ultimate power, Black Hole, is a powerful channeling spell. Enemies caught in its horizon are disabled and dragged inevitably toward its deadly center, where Enigma's allies can concentrate their attacks. Enigma can add to the pain with Midnight Pulse, an Area of Effect spell that causes repeated damage based on the target's maximum life. Powerful alone, Enigma is strongest when supported by allies with strong Area of Effect spells, since they can take the greatest advantage of Black Hole.


Hide description
Nv.msi.banana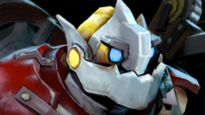 Clockwerk
Str

24 + 2.40

13 + 1.20

17 + 1.30

Hero description
Clockwerk is one of the most deadly ambush heroes in the game. Enemies who aren't careful will soon find themselves trapped and shredded by this tiny mechanical beast. Clockwerk is at his most dangerous when he is right on top of his target. Using Battery Assault, he repeatedly damages and stuns an adjacent foe. With proper positioning his Power Cogs can trap a single enemy next to him, while pushing their allies away. This combo is quite lethal to fragile heroes. To aid him in finding and binding himself to enemies, Clockwerk has Rocket Flare and Hookshot. Rocket Flare sends a missile into the battlefield, causing some damage and giving him Clockwerk vision of the targeted area. Hookshot fires a chain that latches onto enemy units with a damaging stun, then reels Clockwerk across the map and right to their side, poised to unleash his deadly Battery Assault and Power Cogs combo. Good awareness is the best counter to this small but deadly hero.


Hide description
Nv.msi.III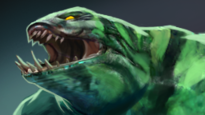 Tidehunter
Str

22 + 3.00

15 + 1.50

16 + 1.70

Hero description
A massive leviathan of incredible strength and toughness, Tidehunter is a real tank. Using his Gush skill, he can slow and damage a single target while reducing their armor, allowing him and his allies to pummel the target to a pulp. To aid his close combat skills, Tidehunter has a powerful Anchor Smash spell, which he can use to unleash a devastating area of effect spin attack. A target of Gush who is hit by an Anchor Smash or two is in deep trouble. To protect himself while chasing down and smashing enemies, Tidehunter has a passive: Kraken Shell. This ability reduces all damage from physical attacks by a set number, allowing the Leviathan to wade into combat without fear, ignoring the blows of lesser foes. Kraken Shell also occasionally dispels negative spell effects, making him even more difficult to stop. By far the most feared ability of the Tidehunter is Ravage. This mighty ability allows the Tidehunter to cause immense damage and stun all enemies in a large area around him. This ability is most effective in large team battles, where it is a simple matter to hit the entire enemy team at once with its writhing tentacles, setting up the Tidehunter and his allies for an easy victory.


Hide description
Nv.msi.Yao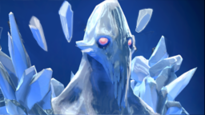 Ancient Apparition
Int

18 + 1.40

20 + 2.20

25 + 2.60

Hero description
Ancient Apparition is a versatile spellcaster with the unusual ability to strike enemies at long distances. With practice, his Ice Blast can strike any point on the battlefield, and deals damage in a wide diameter. It's perfect for laying waste to enemies clumped together in a fight and allows Ancient Apparition to be an integral part of team fights even when he's on the other side of the map. Cold Feet is useful to slow the movement speed of targets, and if afflicted enemies can't get safely out of range within four seconds, they'll be frozen in their tracks. This is particularly beneficial in team fights because an enemy that is frozen is an enemy that can't fight back. Ice Vortex is another of Ancient Apparition's abilities that focuses on immobilizing his enemies. Ice Vortex condenses Ancient Apparition's frost power into a single spinning vortex of ice that slows enemies while they are standing inside it and increases all magic damage taken. But Ancient Apparition's spells aren't limited just to increasing his own effectiveness in battle. Chilling Touch enchants allied heroes and gives bonus magical attack damage to your teammates.


Hide description
Nv.msi.Seaking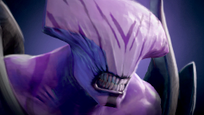 Faceless Void
Agi

23 + 1.60

21 + 2.65

15 + 1.50

Hero description
Faceless Void is a master of time and space, often bending it to his will. He can Time Walk short distances, effectively jumping forward to a new location while slowing the movement speed of enemies near his destination point. This allows him to both surprise attack more effectively and escape situations where other heroes would be doomed. He is also able to passively revert quickly to a past moment to avoid damage, and to stun enemies by locking time on them so he can bash them without missing a beat. For his ultimate weapon, Faceless Void can create a Chronosphere in space time that halts all units inside it, except for himself. This can sometimes trap allied heroes as well, but deals no damage. Once his enemies are immobilized, he can then wreak havoc as he pleases. While he is initially weak, you should never underestimate a hero with great damage potential that also has the ability to stop time. Never.


Hide description
Nv.msi.Ksssssss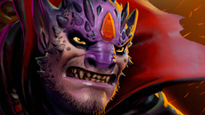 Lion
Int

16 + 1.70

15 + 1.50

22 + 3.00

Hero description
Lion is a strong offensive spellcaster with excellent disabling capabilities. Although his primary attack spell, Spike, deals relatively low damage, it has a long stun and can hit multiple targets easily. Its low damage is more than compensated for by Lion's Finger of Death, which deals very high damage to a single enemy target. Finger of Death is an excellent finishing spell for injured enemies. Although Spike alone is a good disabling spell, Lion has a second strong disable: Hex. Hex can transform an enemy hero into a critter for a few seconds, allowing Lion and his allies time to finish them off. Lion's spells all cost quite a bit of mana, but he can quickly regain it using Mana Drain. This spell is effective for draining an enemy hero's mana, or giving Lion a quick mana boost from a ranged creep. This hero is a good choice for newer players, but at the same time he is fragile and must walk a fine line between caution and aggression to emerge victorious.


Hide description