EH.GIGABYTE.820.CN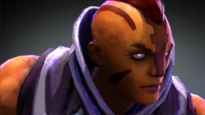 Anti-Mage
Agi

20 + 1.20

22 + 2.80

15 + 1.80

Hero description
Anti-Mage's passive Mana Break allows him to deal extra damage and deplete a spellcaster's supply of mana. As he grows into his powers, his Spell Shield makes him more resilient against magical attacks. Meanwhile, Blink gives him the ability to teleport across short distances for superb maneuverability. Seeking out weary casters, he uses Mana Void to inflict immense damage on those who are low on mana. Although Anti-Mage is disadvantaged against casters in the early game, his powers grow quickly, and there is no one better suited for destroying the greatest spellcasters at what ought to be their moment of triumph.


Hide description
EH.GIGABYTE.PLT.CN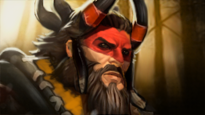 Beastmaster
Str

23 + 2.20

18 + 1.60

16 + 1.90

Hero description
Beastmaster is a well-rounded fighter, with many tactical options available for all types of combat. Although his physical attacks are melee, he can throw his axes at long range to slice through enemies, dealing lethal damage. His Primal Roar can turn the most organized defense into chaos, allowing Beastmaster and his allies to move in for the kill. His summoning skills serve as effective support for his blitz-style combat. Beastmaster's agile Hawk flies above the battlefield scouting for enemies, and the powerful slowing abilities of his Boar's spines give him time to finish off fleeing foes. A skilled Beastmaster is a deadly foe, capable of fighting any enemy on any terms and crushing them to a pulp.


Hide description
EH.GIGABYTE.FCB.CN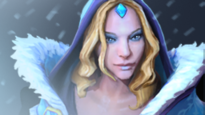 Crystal Maiden
Int

16 + 1.70

16 + 1.60

21 + 2.90

Hero description
The Crystal Maiden is a powerful disabler and support spellcaster. Each of her offensive spells impairs the enemy in some way, making her a valuable addition to any lineup. Crystal Nova blasts multiple enemies with chilling damage, while Frostbite completely paralyzes a single foe. Freezing Field causes immense damage and slows everything in a large area around her, but her natural fragility makes it a difficult spell to use to full effect. Her greatest asset to her team is Arcane Aura, which gives all her allies a significant boost to their mana regeneration, no matter where on the map they might be. Although she tends to take on a supportive role, the Crystal Maiden is still one of the most valuable heroes for any team.


Hide description
EH.GIGABYTE.357.CN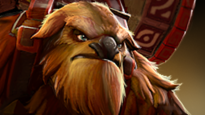 Earthshaker
Str

22 + 2.50

12 + 1.40

16 + 1.80

Hero description
Although the Earthshaker is a strength hero, his real power lies in his spells. With a well-placed Echo Slam, he can single-handedly level an entire team if his enemies are foolish enough to bunch together. His Fissure spell is very versatile. While it stuns and causes damage, it also creates an impassible wall of stone, trapping hapless foes between a rock and a hard place. Enchant Totem gives Earthshaker a significant damage boost for one attack, while his passive Aftershock ability causes a minor stun and damage effect every time he casts one of his spells. Although he is one of the more difficult heroes to use to his full capacity, he can be one of the most deadly in skilled hands.


Hide description
EH.GIGABYTE.X!!.CN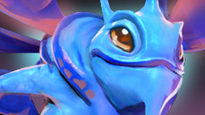 Puck
Int

15 + 1.70

22 + 1.70

25 + 2.40

Hero description
Loved by aggressive players everywhere, Puck is one of the best heroes for starting fights. Puck's highly flexible skill set is useful in any situation, making Puck a great hero in both support and offensive roles. Illusory Orb functions like a regular line damage spell--yet at any point along its course, Puck can use Ethereal Jaunt to instantly teleport to Illusory Orb's position. This makes the spell useful for both attacking and escaping. It also meshes perfectly with Puck's offensive spell, Waning Rift. Waning Rift deals damage and silence in an area around Puck, making it the natural choice for use after an Illusory Orb and Ethereal Jaunt. Puck's final offensive spell, Dream Coil, can be used either before or after this combo with great effect. Trapping enemies in a small area, Dream Coil forces them to remain near the target point or take damage and get stunned. Phase Shift, meanwhile, renders Puck invulnerable for several seconds--a highly useful skill on the frequent occasions when Puck ends up right in the middle of the fray. Puck is a relatively easy hero to pick up, and a highly rewarding one to master.


Hide description
SGC.craNich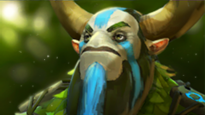 Nature's Prophet
Int

19 + 1.80

18 + 1.90

21 + 2.90

Hero description
Nature's Prophet is an unusual intelligence hero. His only damaging spell is his ultimate, Wrath of Nature, which is most effective when cast as far as possible from its intended victims. Instead of offensive spells, he relies on his physical attack and his allies to take down enemies. With his summoned army of Treants, he is a great lane pusher. His main advantage is his amazing mobility. Using Teleportation, he can jaunt anywhere on the battlefield at will. A player with good map awareness is invaluable help to his allies, since he can potentially join any battle, anywhere on the map. With Sprout, he can trap enemy heroes and then finish them off with his strong physical attack and allied help. He can summon an army of Treants with Nature's Call and quickly destroy enemy towers and structures before the enemy can regroup to retaliate. His final spell, Wrath of Nature, can be used to soften up targets across the map while drawing large amounts of gold from enemy creeps. Whether you wish to play Nature's Prophet, or effectively oppose him, map awareness is key.


Hide description
†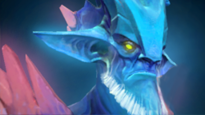 Leshrac
Int

16 + 1.50

23 + 1.70

26 + 3.00

Hero description
Leshrac's four skills all focus on dealing a lot of damage to his enemies in a variety of ways. He is one of the most powerful direct damage spellcasters, and his spells can even out-damage pumped up physical attack heroes late in the game. Split Earth is an area of effect stun. Although new players will find it can be difficult to hit, it has a relatively low cooldown and is sure to cause a lot of pain if it does connect. Diabolic Edict is an extremely effective spell if used well, causing a huge amount of damage if it hits a single enemy hero for its entire duration. Since it deals physical damage, it is excellent at destroying buildings and fighting magic immune heroes. Lightning Storm is a straightforward spell, but since the cooldown period is only 6 seconds long, it is one of the best harassment spells around. In addition, each bounce deals full damage, allowing clever Leshrac players to hit foes from very long range by targeting creeps and letting the lightning bounce to the intended victim. Pulse Nova is Leshrac's final offensive spell, and can potentially deal the most damage of any of his abilities. Although it costs huge amounts of mana to sustain, the damage output of this spell is very high, especially in large battles where it can hit many targets at once.


Hide description
SGC.Warlog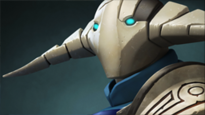 Sven
Str

23 + 2.70

21 + 2.00

14 + 1.30

Hero description
Sven's skills allow him to deal Area of Effect damage to several enemies at once. Storm Hammer, a powerful damage spell, stuns the target and surrounding units for several seconds, allowing Sven to catch up and strike them with his sword. Warcry gives Sven and nearby allies a temporary movement speed and armor bonus so they can charge quickly and fearlessly. Sven's foes must be wary of his powerful physical attacks, for God's Strength pumps his damage up to very high levels, while Cleave turns every attack into an Area of Effect strike. Although his strengths are straightforward, they are not to be underestimated. The best course of action when faced with a fully pumped Sven is to run.


Hide description
SGC.Iacek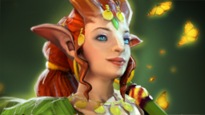 Enchantress
Int

16 + 1.00

19 + 1.80

16 + 2.80

Hero description
Enchantress, on first glance, seems to be your ordinary support hero, but this belies her aggressive offensive potential. With her Enchant ability, she can take control of forest creeps and their innate abilities. This allows her a wide range of powers and gives her a strong way to push towers or gank enemy heroes. Enchant can also slow enemy heroes; this combined with her Untouchable passive skill makes her difficult to attack. The Enchantress can also use her Healing Wisps to heal her allies after a battle. Her hidden strength, however, is Impetus, which deals more damage the farther away the enemy hero is, adding massive damage to her basic attacks.


Hide description
SGC.tONICEK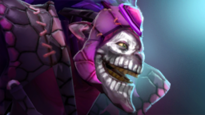 Dazzle
Int

16 + 1.85

21 + 1.70

27 + 3.40

Hero description
Dazzle is an unusual support spellcaster, who focuses entirely on physical damage rather than magical attacks. Hence, he is extremely effective backing up allies with strong physical attacks. Poison Touch doesn't deal much damage, but it is a very effective slow and stun with a ridiculously short cooldown. Escaping from Dazzle with a high level Poison Touch is nearly impossible. Shadow Wave doubles as a good heal and damage ability. Similar to Poison Touch, this ability may seem weak at first, but due to the extremely low cooldown it can be cast constantly, and with some clever placement can cause a lot of damage. Shallow Grave is an essential ability. When cast on a damaged ally, it can prolong life for several crucial seconds, allowing them to escape or cause even more damage before they go down. Often enemies will chase a hero who is under the effect of this spell, believing them to be an easy kill. This is can be a fatal mistake. Finally, the Weave spell gives Dazzle a method for boosting the power of his own spells and also giving his team a significant advantage in any battle. Due to the low cost and cooldown of Weave, he can cast it at practically every fight with great effect.


Hide description