OK.Razer.Fear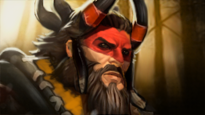 Beastmaster
Str

23 + 2.20

18 + 1.60

16 + 1.90

Hero description
Beastmaster is a well-rounded fighter, with many tactical options available for all types of combat. Although his physical attacks are melee, he can throw his axes at long range to slice through enemies, dealing lethal damage. His Primal Roar can turn the most organized defense into chaos, allowing Beastmaster and his allies to move in for the kill. His summoning skills serve as effective support for his blitz-style combat. Beastmaster's agile Hawk flies above the battlefield scouting for enemies, and the powerful slowing abilities of his Boar's spines give him time to finish off fleeing foes. A skilled Beastmaster is a deadly foe, capable of fighting any enemy on any terms and crushing them to a pulp.


Hide description
OK.Razer.ComeWithMe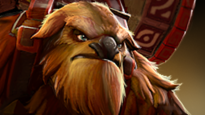 Earthshaker
Str

22 + 2.50

12 + 1.40

16 + 1.80

Hero description
Although the Earthshaker is a strength hero, his real power lies in his spells. With a well-placed Echo Slam, he can single-handedly level an entire team if his enemies are foolish enough to bunch together. His Fissure spell is very versatile. While it stuns and causes damage, it also creates an impassible wall of stone, trapping hapless foes between a rock and a hard place. Enchant Totem gives Earthshaker a significant damage boost for one attack, while his passive Aftershock ability causes a minor stun and damage effect every time he casts one of his spells. Although he is one of the more difficult heroes to use to his full capacity, he can be one of the most deadly in skilled hands.


Hide description
OK.Razer.LCPRO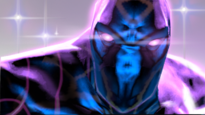 Enigma
Int

17 + 2.10

14 + 1.00

20 + 3.40

Hero description
Enigma change the course of a game with the cast of a single spell, but he is also an excellent support hero. Malefice is a unique stun, hitting a target swiftly several times instead of all at once. Ideal for running down enemy heroes, it also interrupts channeling for those spellcasters who rely on it. For sheer damage, Enigma relies on Conversion, which transforms a target creep into three Eidolons which multiply as they attack. Conversion can also be cast on neutral creeps--perfect for ambushes. Enigma's ultimate power, Black Hole, is a powerful channeling spell. Enemies caught in its horizon are disabled and dragged inevitably toward its deadly center, where Enigma's allies can concentrate their attacks. Enigma can add to the pain with Midnight Pulse, an Area of Effect spell that causes repeated damage based on the target's maximum life. Powerful alone, Enigma is strongest when supported by allies with strong Area of Effect spells, since they can take the greatest advantage of Black Hole.


Hide description
OK.Razer.1437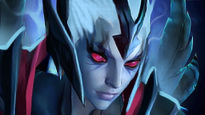 Vengeful Spirit
Agi

16 + 2.30

27 + 2.35

15 + 1.75

Hero description
Vengeful Spirit is so driven to seek revenge against her foes that she will sacrifice herself if it gives an advantage to her team. Her Magic Missiles stun and damage targets. Releasing Wave of Terror, she exposes an oncoming enemy while shredding its armor and dulling its ability to damage. Her lust for vengeance is contagious: nearby allies feel compelled to deal more damage. Even though she is not a particularly tough or agile hero, she will Swap her position with a key enemy or allied hero in an instant, disregarding her own safety for a promise of sweet revenge.


Hide description
OK.Razer.Pajkatt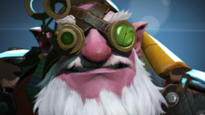 Sniper
Agi

16 + 1.70

21 + 2.90

15 + 2.60

Hero description
While relatively weak in close ranged combat, Sniper can be deadly from a distance. His frequent Headshots, delivered with terrifying accuracy, cause disruption and heavy damage. He can also attack from great distances as he masters long-range aiming with his trusty sniper rifle. Combine these two skills with the unrivaled projectile velocity of bullets, and it doesn't take long to appreciate his unparalleled knack for last-hits. When dealing with large waves of foes and heavy structures, his Shrapnel spreads damage and slows enemy movement in a wide area. He is renowned for his ultimate attack, Assassinating victims from astounding distances, using a specialized and costly ammunition round. If you find yourself in Sniper's crosshairs, say your prayers...and run!


Hide description
V.Sockshka.Ksky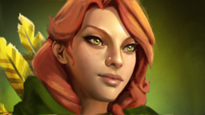 Windrunner
Int

15 + 2.50

17 + 1.40

22 + 2.60

Hero description
Although she is an intelligence hero, Windrunner's gameplay style resembles that of an agility hero in many ways. Most of the time she relies on her physical attack. Her archery skills are powerful to start with but also enjoys a steadily increasing rate of fire. Deadly Power Shots not only pierce the nearest target with massive damage, but continue on to damage any units in the line of fire. Due to its exceedingly long range, Power Shot is also excellent for picking off injured heroes as they flee. To stop enemies from fleeing in the first place, Windrunner has Shackleshot--one of the best single-target stuns in the game. Shackleshot allows Windrunner to shackle a target either to a tree or to another enemy unit, potentially stunning two heroes. Her third skill, Windrun, allows her to escape dangerous situations, position herself for good Shackleshots, and catch up to fleeing enemies. If Powershot isn't enough to take down a target, she can use Focus Fire. This powerful ability makes her attack a single enemy at the fastest possible rate; while it reduces her total damage, it has a long duration. Focus Fire is also highly effective against buildings and other stationary targets--and woe to the enemy hero who is first hit by Shackleshot, since they are now essentially a stationary target themselves.


Hide description
V.769.Ksky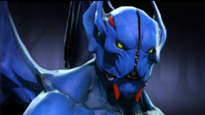 Night Stalker
Str

23 + 2.80

18 + 2.25

16 + 1.60

Hero description
You had better take advantage of the daylight while you can, since come nightfall you will be up against a powerful and adept hunter. Night Stalker's passive Hunter in the Night increases his movement and attack speed at night, making him a feared ganker and chaser whenever the sun is down. His Void spell damages a target and slows them to a crawl, allowing Night Stalker and his allies to deal great amounts of damage. Crippling Fear is a powerful weapon against spellcasters and fighters alike, as it both silences enemies and increases the chance that their physical attacks will miss the target. It is said that you have little to fear from Night Stalker when the sun is high--however, his ultimate ability, Darkness, allows him to instantly turn day into night (or prolong the night that has already fallen), giving his other spells their fullest effect.


Hide description
V.pseudo.ksky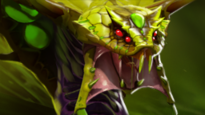 Venomancer
Agi

18 + 1.85

22 + 2.60

15 + 1.75

Hero description
Venomancer is a hideous monstrosity who casts an assortment of toxins to bring down his enemies. He uses a fast Venomous Gale attack to project his poison at all enemies in a narrow path in front of him, slowing victims greatly and dealing damage over time. His attacks are coated with Poisonous Stingers that both slow and damage afflicted enemies. He can summon Plague Wards to do his bidding-deploying them either far out in front of him to scout, or in the heart of the bloody battle itself, to fight and weaken enemies. The wards can also be used to push and block off routes of attack or escape. His ultimate attack, Poison Nova, unleashes a potent toxin in a large ring around his body, infecting everyone it hits, dealing large damage, but over a long time. Though this toxin isn't lethal, every other poison he carries is. He is exceptional at weakening enemies, and slowing them down so that they don't stand a chance in team fights.


Hide description
V.Mdj.Ksky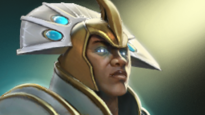 Chen
Int

20 + 1.50

15 + 2.10

21 + 2.80

Hero description
Chen's standard gameplay is different than most other heroes. Holy Persuasion allows him to convert creeps to his side, including powerful neutral creeps. As a result, Chen is usually found in the forest searching for creeps to convert. When he finds a strong creep or two, he descends on his unwary enemies, using both his own spells and the abilities of his persuaded creeps to take them out. Due to the difficulty of effectively controlling multiple units and abilities, Chen can be a tricky hero to play to his full potential. When ambushing enemies, Chen generally uses his Penitence ability, which slows the target and causes them to take extra damage from Chen's flock. Test of Faith can both finish off enemies, and also double as a way to save threatened allies by teleporting them to safety. Chen's support skills are rounded out by Hand of God, a healing spell which instantly restores a set amount of life to all allied heroes across the battlefield. Although Chen can be difficult for newer players, those who are skilled at controlling multiple units will find him very powerful.


Hide description
V.VT.Ksky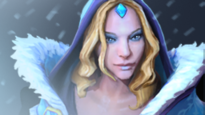 Crystal Maiden
Int

16 + 1.70

16 + 1.60

21 + 2.90

Hero description
The Crystal Maiden is a powerful disabler and support spellcaster. Each of her offensive spells impairs the enemy in some way, making her a valuable addition to any lineup. Crystal Nova blasts multiple enemies with chilling damage, while Frostbite completely paralyzes a single foe. Freezing Field causes immense damage and slows everything in a large area around her, but her natural fragility makes it a difficult spell to use to full effect. Her greatest asset to her team is Arcane Aura, which gives all her allies a significant boost to their mana regeneration, no matter where on the map they might be. Although she tends to take on a supportive role, the Crystal Maiden is still one of the most valuable heroes for any team.


Hide description