No replay available at this time.
iG.Zhou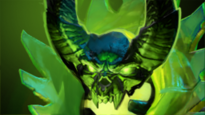 Pugna
Int

17 + 1.20

16 + 1.00

26 + 4.00

Hero description
Pugna is a fragile yet versatile spellcaster. Due to his massive intelligence gain per level, he has plenty of mana to cast his spells. Nether Blast is his primary method for dealing damage, and its large area of effect, high strength, and low cooldown make it good for harassing enemy heroes and killing creeps. In addition, Nether Blast also deals damage to towers, which makes Pugna a powerful sieging hero. Pugna's Decrepify spell is useful in several ways. It functions as a decent slowing spell for catching fleeing enemies, and it also amplifies spell damage against the target. Decrepify and Nether Blast make a powerful combination. Decrepify can also be cast on allies, and since it prevents the target from being hit by physical attacks, it gives clever Pugna players a way to deal with potentially troublesome physical attacks by Decrepifying either enemy heroes (which prevents them from attacking), or allied heroes (which prevents them from being attacked). Decrepified enemies can still cast spells, but with Pugna's Nether Ward placed nearby they will be struck by lightning whenever they use a skill. Finally, Pugna's natural fragility is somewhat mediated by his Life Drain spell, which rapidly heals Pugna while dealing a lot of damage to his target. Pugna is especially effective at shutting down enemy spellcasters with his Nether Ward, but his versatility makes him good in any situation.


Hide description
iG.SanSheng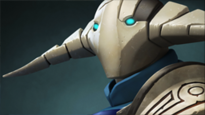 Sven
Str

23 + 2.70

21 + 2.00

14 + 1.30

Hero description
Sven's skills allow him to deal Area of Effect damage to several enemies at once. Storm Hammer, a powerful damage spell, stuns the target and surrounding units for several seconds, allowing Sven to catch up and strike them with his sword. Warcry gives Sven and nearby allies a temporary movement speed and armor bonus so they can charge quickly and fearlessly. Sven's foes must be wary of his powerful physical attacks, for God's Strength pumps his damage up to very high levels, while Cleave turns every attack into an Area of Effect strike. Although his strengths are straightforward, they are not to be underestimated. The best course of action when faced with a fully pumped Sven is to run.


Hide description
iG.xiao8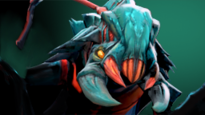 Weaver
Agi

15 + 1.50

14 + 2.50

15 + 1.80

Hero description
Although Weaver may be fragile, he more than counters this weakness with constant bursts of speed and invisibility, along with the ability to periodically deal double damage on attack. He is the master of in, out, and back in. He sends out swarms of beetles which latch onto foes to damage and create chaos. The beetles also reduce his prey's armor, making them vulnerable to team attacks. Finally, Weaver can Time Lapse into the recent past, returning him to the location, as well as to levels of health and mana, that he'd been at 5 seconds prior. Weaver is a paradox--quick and agile, extremely hard to kill due to Time Lapse, but also fragile if caught off guard.


Hide description
iG.ddc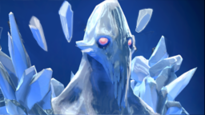 Ancient Apparition
Int

18 + 1.40

20 + 2.20

25 + 2.60

Hero description
Ancient Apparition is a versatile spellcaster with the unusual ability to strike enemies at long distances. With practice, his Ice Blast can strike any point on the battlefield, and deals damage in a wide diameter. It's perfect for laying waste to enemies clumped together in a fight and allows Ancient Apparition to be an integral part of team fights even when he's on the other side of the map. Cold Feet is useful to slow the movement speed of targets, and if afflicted enemies can't get safely out of range within four seconds, they'll be frozen in their tracks. This is particularly beneficial in team fights because an enemy that is frozen is an enemy that can't fight back. Ice Vortex is another of Ancient Apparition's abilities that focuses on immobilizing his enemies. Ice Vortex condenses Ancient Apparition's frost power into a single spinning vortex of ice that slows enemies while they are standing inside it and increases all magic damage taken. But Ancient Apparition's spells aren't limited just to increasing his own effectiveness in battle. Chilling Touch enchants allied heroes and gives bonus magical attack damage to your teammates.


Hide description
iG.430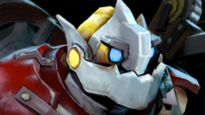 Clockwerk
Str

24 + 2.40

13 + 1.20

17 + 1.30

Hero description
Clockwerk is one of the most deadly ambush heroes in the game. Enemies who aren't careful will soon find themselves trapped and shredded by this tiny mechanical beast. Clockwerk is at his most dangerous when he is right on top of his target. Using Battery Assault, he repeatedly damages and stuns an adjacent foe. With proper positioning his Power Cogs can trap a single enemy next to him, while pushing their allies away. This combo is quite lethal to fragile heroes. To aid him in finding and binding himself to enemies, Clockwerk has Rocket Flare and Hookshot. Rocket Flare sends a missile into the battlefield, causing some damage and giving him Clockwerk vision of the targeted area. Hookshot fires a chain that latches onto enemy units with a damaging stun, then reels Clockwerk across the map and right to their side, poised to unleash his deadly Battery Assault and Power Cogs combo. Good awareness is the best counter to this small but deadly hero.


Hide description
EH.GIGABYTE.820.CN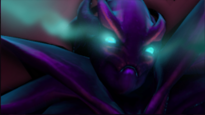 Spectre
Agi

19 + 2.00

23 + 2.20

16 + 1.90

Hero description
Spectre is complex melee fighter with a unique series of special attack skills. She's able to Desolate opponents for pure damage if she catches them alone. She can also Disperse incoming damage, deflecting it into the area around her. She can hurl a Spectral Dagger at opponents, slowing and damaging enemies while at the same time allowing her to pass through material objects and travel across any terrain. Her ultimate weapon though, and the thing that sets her apart from all others, is her Haunt ability. She should be feared as a constant presence, being able to Haunt all enemy heroes on the battlefield at once, appearing out of nowhere to harass and confuse an entire enemy force, no matter where they are on the map. Haunt is a great strategy tool, as she can then take over one of her phantom images to physically enter a fight at the location that give her best advantage.


Hide description
EH.GIGABYTE.357.CN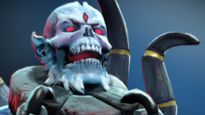 Lich
Int

18 + 1.55

15 + 2.00

18 + 3.25

Hero description
Mighty Lich is one of the best heroes at controlling a lane, thanks to his Frost Nova and Sacrifice spells. Frost Blast is a strong nuke that slows its target, giving Lich a good harassment tool. Repeatedly casting Frost Blast and harassing with physical attacks is a surefire way to quickly bring an enemy hero to his knees. However, Frost Blast becomes even more dangerous when coupled with Sacrifice. This spell allows Lich to destroy an allied creep and gain mana based on its life. Using this spell helps Lich by giving him limitless mana for Frost Blast, and hinders his enemies by denying them the experience or gold they would have gained from the destroyed creep. By using Frost Blast and Sacrifice liberally, the Lich can quickly force any opponent to retreat from his lane. Later in the game Lich tends to slide into a support role, using his Ice Armor spell to buff the survivability of his allies, and deploying his devastating Chain Frost to damage his foes in team battles.


Hide description
EH.GIGABYTE.PLT.CN
Tiny
Str

24 + 3.00

9 + 0.90

14 + 1.60

Hero description
Although his name seems fitting at first, over time Tiny the Stone Giant grows both in size and strength. His immense strength allows him to grab the closest enemy and hurl them at a target unit. This, combined with his Avalanche spell, gives him the ability to do incredible Area of Effect damage. However, Tiny is also extremely dangerous in one-on-one situations. With proper timing, Tiny can seize an enemy who is afflicted by Avalanche, and Toss them back into the Avalanche effect to take double damage. While this is often enough to instantly kill the more fragile heroes, tougher heroes must also be wary of engaging Tiny. His Craggy Exterior can stun close-range attackers, giving him time to escape or punish them with his crushing blows. It is best to keep this mobile mountain at arm's length.


Hide description
EH.GIGABYTE.FCB.CN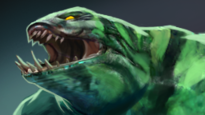 Tidehunter
Str

22 + 3.00

15 + 1.50

16 + 1.70

Hero description
A massive leviathan of incredible strength and toughness, Tidehunter is a real tank. Using his Gush skill, he can slow and damage a single target while reducing their armor, allowing him and his allies to pummel the target to a pulp. To aid his close combat skills, Tidehunter has a powerful Anchor Smash spell, which he can use to unleash a devastating area of effect spin attack. A target of Gush who is hit by an Anchor Smash or two is in deep trouble. To protect himself while chasing down and smashing enemies, Tidehunter has a passive: Kraken Shell. This ability reduces all damage from physical attacks by a set number, allowing the Leviathan to wade into combat without fear, ignoring the blows of lesser foes. Kraken Shell also occasionally dispels negative spell effects, making him even more difficult to stop. By far the most feared ability of the Tidehunter is Ravage. This mighty ability allows the Tidehunter to cause immense damage and stun all enemies in a large area around him. This ability is most effective in large team battles, where it is a simple matter to hit the entire enemy team at once with its writhing tentacles, setting up the Tidehunter and his allies for an easy victory.


Hide description
EH.GIGABYTE.X!!.CN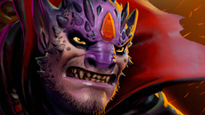 Lion
Int

16 + 1.70

15 + 1.50

22 + 3.00

Hero description
Lion is a strong offensive spellcaster with excellent disabling capabilities. Although his primary attack spell, Spike, deals relatively low damage, it has a long stun and can hit multiple targets easily. Its low damage is more than compensated for by Lion's Finger of Death, which deals very high damage to a single enemy target. Finger of Death is an excellent finishing spell for injured enemies. Although Spike alone is a good disabling spell, Lion has a second strong disable: Hex. Hex can transform an enemy hero into a critter for a few seconds, allowing Lion and his allies time to finish them off. Lion's spells all cost quite a bit of mana, but he can quickly regain it using Mana Drain. This spell is effective for draining an enemy hero's mana, or giving Lion a quick mana boost from a ranged creep. This hero is a good choice for newer players, but at the same time he is fragile and must walk a fine line between caution and aggression to emerge victorious.


Hide description